"The way to a person's heart is through his stomach" Chinese proverb!
Cooking is an art, a passion. A cookbook can be a source of inspiration, but working directly with a chef will give you more confidence, teaching you techniques that books cannot provide.
Vietnamese Cooking Class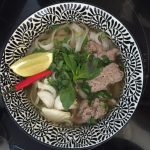 Vietnamese cuisine gives importance to the relationship between the energy of the ingredients, the balance of energy in the body, and the relationship between humans and the environment. Eating vietnamese cuisine is not just to nourish but to enjoy the essence of whatever the earth provides: plants, fruits, animals …
Good Vietnamese food is not easy to find in New York City. When I crave an authentic Vietnamese dish, I have to cook it myself. Fortunately, I live in a neighborhood where I can find most of the fresh ingredients for my cooking.
Enter my downtown NYC kitchen to learn how to prepare authentic Vietnamese cuisine. Discover the association of the ingredients and the combination of flavors deeply rooted in Asian culture. You will learn history of ingredients and their culinary uses.
French Cooking Class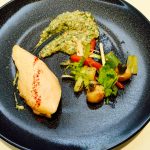 No one can deny France is known for its cuisine. In France cooking is an art of living. It has a special place in my heart since I lived there for 15 years. I attended classes at the culinary school of Alain Ducasse, who is one of the best French master chefs, to learn more about the art of cooking. Do you want to learn how to make the sauce to give your dish a final extra complexity, or how to make macaroons for dessert? I will share with you the French techniques to help you prepare memorable meals for your family and friends.
How does it work?
We will prepare, cook and enjoy our lunch together. In the beginning of each class, participants will be given copies of the recipes and techniques used. Class will be limited to 3 participants to ensure a truly personal experience.
Contact me if you have any other requests.
Class can also be held in any kitchen in Manhattan, Brooklyn and Queens.
Price:
Vietnamese cuisine: $120 per person
French cuisine: $150 per person
Duration: 3 hours
10am until 1pm
Menu:
One main course and one appetizer or one dessert.